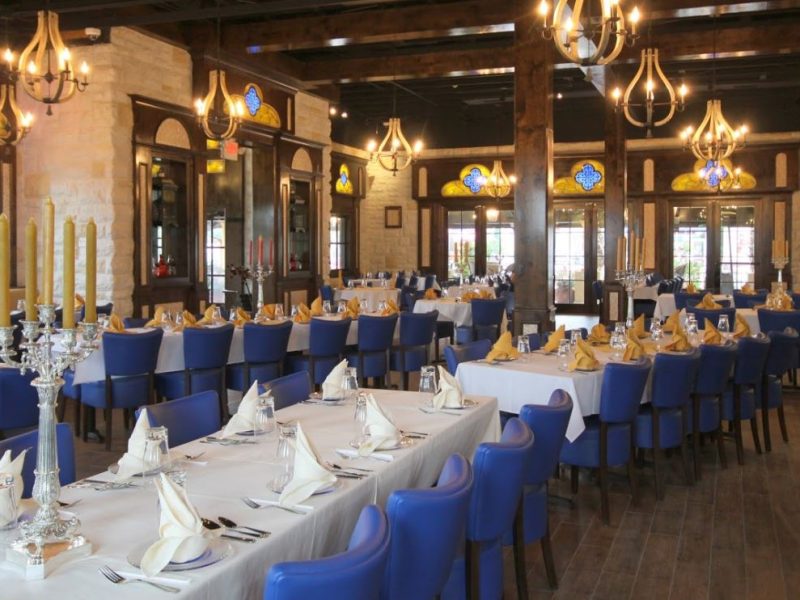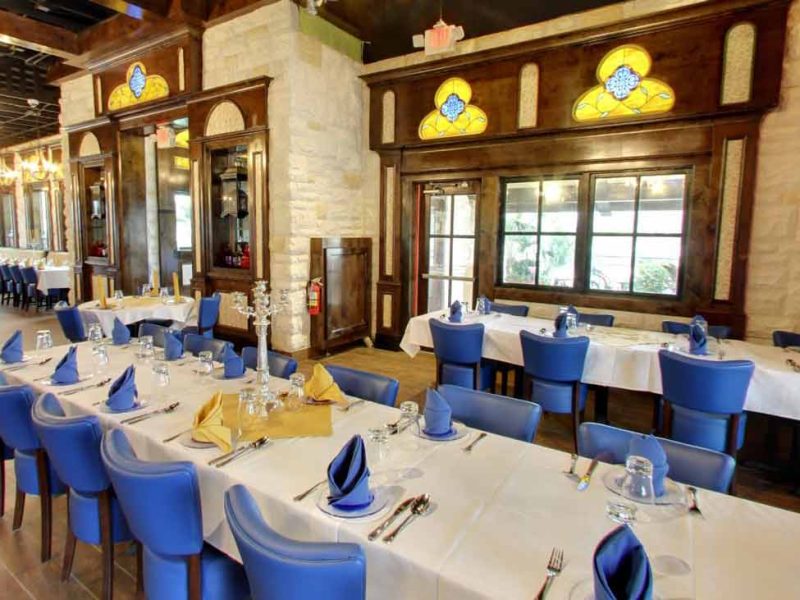 Thank you for your interest in reserving our Banquets Room for your special events. Fadi's Mediterranean currently offers you the Queen package.
Our Banquet Room can seat up to 170 guests.
Please call us on 346-308-4461 or 281-818-5308 or email us at banquets@fadiscuisine.com, so that we can answer your questions and create a quote for you.
The rental fee is $1500 with a minimum of 75 guests. Please note decor and chair covers are not included in the rental fee.
Staff
● Banquet Manager
● Wait Staff (20% additional gratuity)
● Chef
Queen Package
3 Appertizers
3 Dips
3 Salads
1 Rice
2 Hot Vegetables
2 Entrees
2 Desserts
Note: The plated menu is available upon request.
Appetizers
(Choice of 3)
Cheese Pie, Meat Pie, Spinach Pie, Cheese Sambosa, Meat Sambosa, Kibbie, Falafel, and Vegetarian Grape Leaves.
Dips
(Choice of 3)
Fadi's Hummus, Baba Ganough, Cucumber Yogurt, Spicy Hummus, and Traditional Hummus.
Salads
(Choice of 3)
Greek, Lebanese, Tabouli, Fattoush, Spinach,
Cabbage, Pasta, Couscous, and Kale salad.
Rice
(Choice of 1)
Vegetarian Rice, Dill Rice, Rice & lentils,
Rice & Ground Beef, and Vermicelli Rice.
Hot Vegetables
(Choice of 2)
Mozzarella Spinach, Pomegranate Eggplant,
Italian Green Beans, Cauliflower,
Coriander potatoes, and Mixed vegetables.
Entrees
(Choice of 2)
Chicken Kabob, Beef Filet Kabob, Kofta Beef Kabob,
Lamb Kabob, Dijon Chicken, Rice & Shredded Lamb, Sayadia (rice & fish), Baked Fish with your choice of sauce
(Green curry sauce, Lobster sauce or Tahini).
Dessert
Baklava
Fresh Fruits
Beverages
Iced Tea (Upon Request), Hot Tea, Water, Soft Drinks, Coffee,
and Juices (Upcharge $2/person)